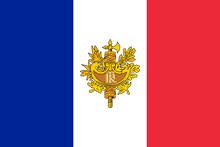 Date of the last update : 18/04/15 (Day 1321)
There is a problem with parsing the infobox
For contact us : #e-sim.fr @ Rizon.net or you can join our forum.
Great West (High Oil)
Central France (Capital)
Southwestern France (Medium Grain)
Rhone Alpes
Northern France
Alsace Lorraine
Organisations
Edit
France Org
Assistance Publique
Defense Nationale
Current Government
Edit
Current Alliance
Edit
In progress ... 
Ad blocker interference detected!
Wikia is a free-to-use site that makes money from advertising. We have a modified experience for viewers using ad blockers

Wikia is not accessible if you've made further modifications. Remove the custom ad blocker rule(s) and the page will load as expected.