Likuma pieprasījums "Izvietot ēkas"
Edit
Šo likumu var pieprasīt tikai prezidents. Tas paredz, slimnīcas vai aizsardzības sistēmas izvietošanu uz kādu no valsts reģioniem, kuri nav okupēti. Balsot par šo likumu var gan kongress, gan prezidents.
Prezidents var izvēlēties reģionu, ēkas tipu, kvalitāti un raundu, kurā šī ēka būtu aktīva, ja uzbruktu šim reģionam.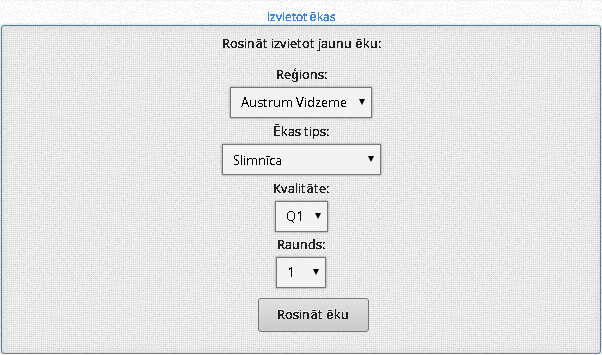 Ad blocker interference detected!
Wikia is a free-to-use site that makes money from advertising. We have a modified experience for viewers using ad blockers

Wikia is not accessible if you've made further modifications. Remove the custom ad blocker rule(s) and the page will load as expected.