Likuma pieprasījums "Mainīt nodokļus"
Edit
Nodokļi ir ļoti svarīga valsts ekonomikas sastāvdaļa. Ar to palīdzību jūs varat gan uzlabot savu ekonomiku, ja nodokļi ir stabili, gan arī bankrotēt, ja nodokļi ir pārāk lieli vai pārāk mazi. Šo pieprasījumu var piedāvāt tikai kongress.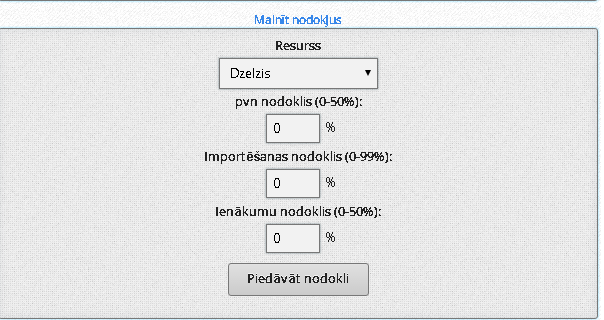 Ad blocker interference detected!
Wikia is a free-to-use site that makes money from advertising. We have a modified experience for viewers using ad blockers

Wikia is not accessible if you've made further modifications. Remove the custom ad blocker rule(s) and the page will load as expected.