Likuma pieprasījums "Mainīt subsīdijas"
Edit
Šo likumu pieņem, lai varētu atmaksāt kaujas ar vietējo valūtu. Tātad, nodrošina jums priekšroku, jo daudzi spēlētaji bieži vien atbalsto to pusi, kas maksā viņiem par katru nodarīto bojājumu. Pēc bildes jau var saprast, kas konkrēti ir jāievada prezidentam, lai šis likums varētu tikt nobalsots.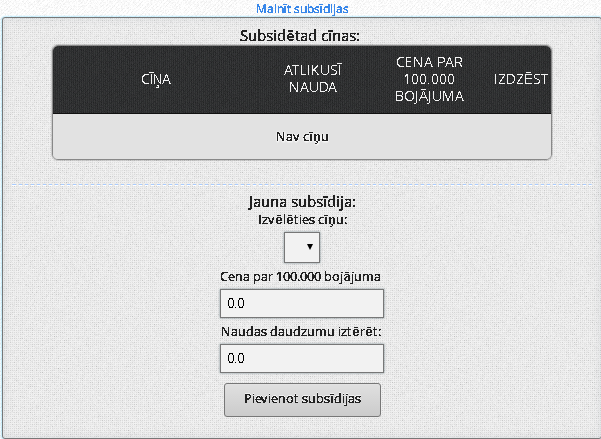 Ad blocker interference detected!
Wikia is a free-to-use site that makes money from advertising. We have a modified experience for viewers using ad blockers

Wikia is not accessible if you've made further modifications. Remove the custom ad blocker rule(s) and the page will load as expected.