What is the purpose of missions?
The aim of the missions is to become familiar with the mechanisms of the game, and to get financial aid.
To move through all of the 64 missions you need a few days of playing. On the first day of registering you cannot exceed 15 missions, the second day 9, third 9 etc.
HP restoration = automatically restores your health points from 0 to 100 (equal to using Q5 food twice or Q1 food 10 times).
XP - experience point(s)
NOTE
Missions 7, 24, 31, 33, 42, 46 & 52 restore 100 HP, so it is advisable to first lower the health to zero and then to pick up the prize!
List of missions
Mission 1
Mission 2
Mission 3
Mission 4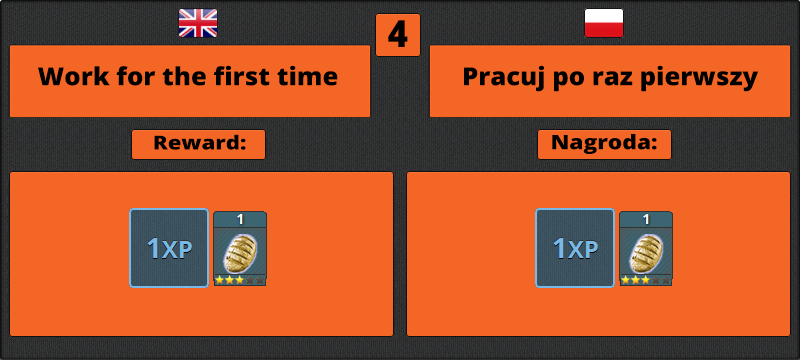 Mission 5
Mission 6
Mission 7
Mission 8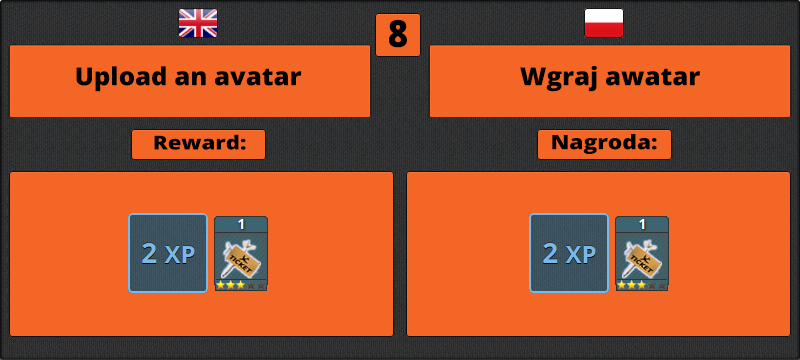 Mission 9
Mission 10
Mission 11
Mission 12
Mission 13
Mission 14
Mission 15
Mission 16
Mission 17
Mission 18
Mission 19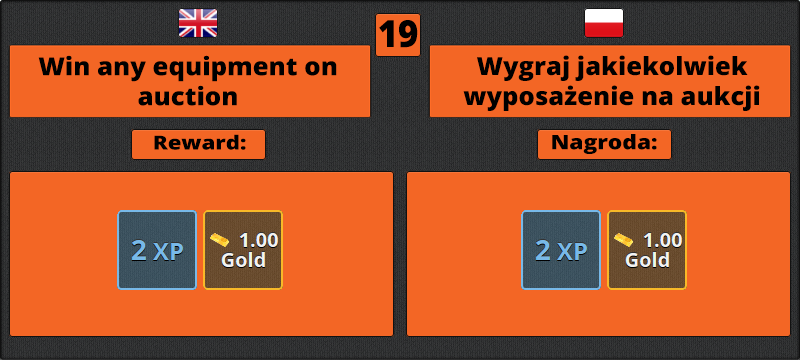 Mission 20
Mission 21
Mission 22
Mission 23
Mission 24
Mission 25
Mission 26
Mission 27
Mission 28
Mission 29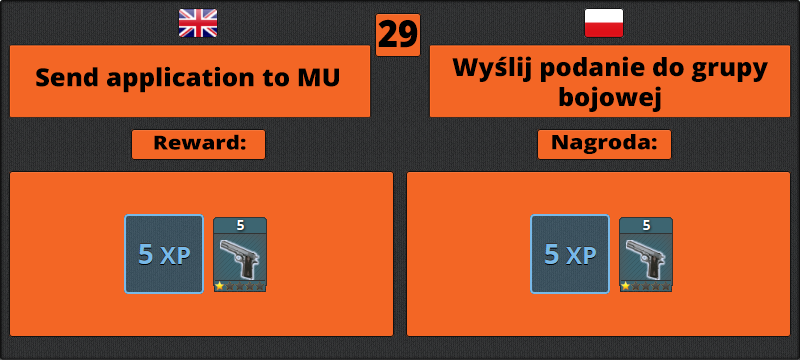 Mission 30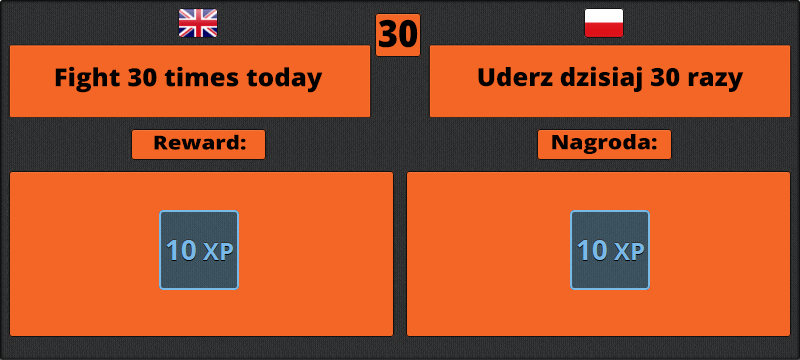 Mission 31
Mission 32
Mission 33
Mission 34
Mission 35
Mission 36
Mission 37
Mission 38
Mission 39
Mission 40
Mission 41
Mission 42
Mission 43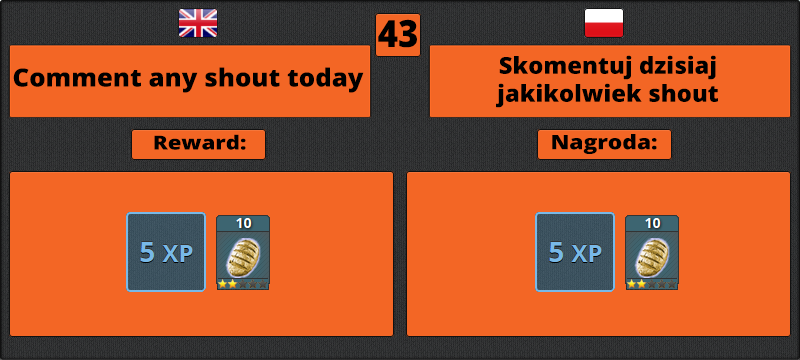 Mission 44
Mission 45
Mission 46
Mission 47
Mission 48
Mission 49
Mission 50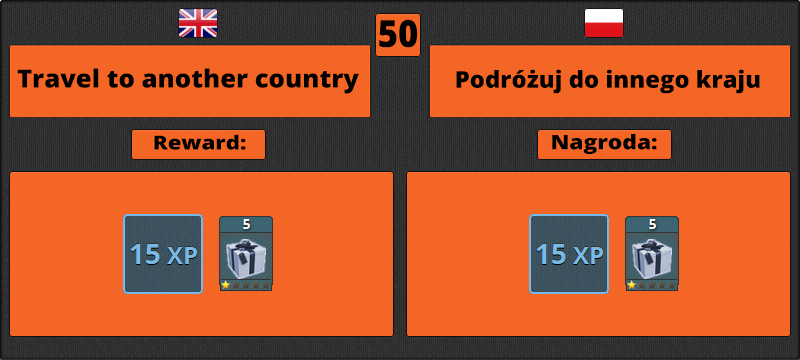 Mission 51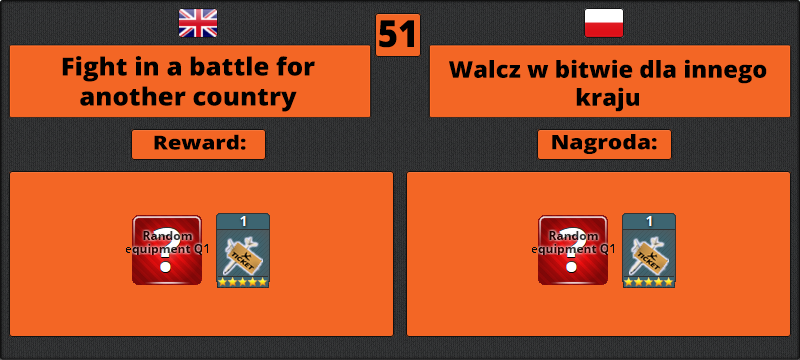 Mission 52
Mission 53
Mission 54
Mission 55
Mission 56
Mission 57
Mission 58
Mission 59
Mission 60
Mission 61
Mission 62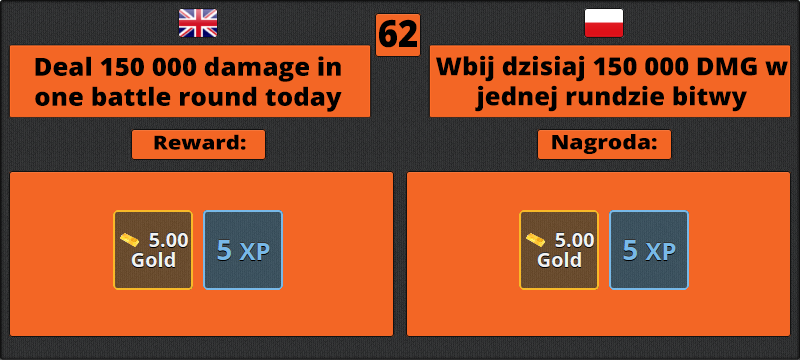 Mission 63
Mission 64
Mission 65