Likuma pieprasījums "Rosināt referendumu"
Edit
To var pieprasīt tikai valsts prezidents un tas paredz jautājumu uzdošanu valsts pilsoņiem, kuri var pieņemt šo jautājumu vai arī noraidīt šo jautājumu. 
Par referenduma pieprasīšanu var balsot kongress un prezidents, bet par referunduma jautājumu var balsot ikviens konkrētās valsts pilsonis.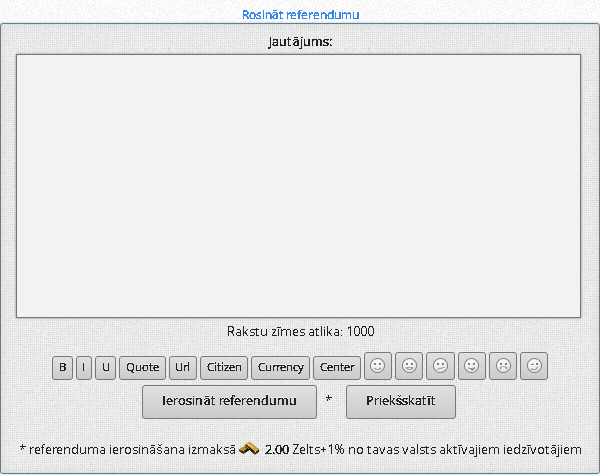 Ad blocker interference detected!
Wikia is a free-to-use site that makes money from advertising. We have a modified experience for viewers using ad blockers

Wikia is not accessible if you've made further modifications. Remove the custom ad blocker rule(s) and the page will load as expected.