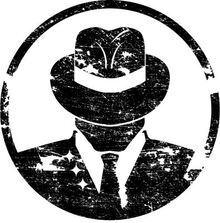 I play this game since the day 147 and since then i had already missed some days :| but i'm really active when i have time.
I don't know what weapons will be used in World War 3, but I am sure that the 4th World War will be fought with sticks and stones. 



There are only two things infinite: The universe and Human Stupidity and the first I still have doubts. 



There is only one place where success comes before work: In Dictionary. 



IRC: sokkazt 

In the begining of the game i was a very popular redactor but at the moment i don't write any article, you can check my old articles Here.
Politic
I'm very active in Politic mode and as you can see i had alredy been President(cp) 4 times, congress man 13 times, MoD a lot of times........., MoE 2/3 times, MoFA 2 times i think, Communit manager 3/4 times, Vice president 1/2 times and i think it's all :P
Babyboom
I had alredy organized 2 BB one in Portugal where my team invited 500 players and one in Vietnam where i helped admin with articles, text's for BB, reciving msgs, ideas for spam, translations and we ivited 1500 players!!!! 
Military
Since the begining of the game i had alredy been in 3 Military Units, Fuzileiros de Portugal[FUZI], Pinguim Flu and Binh Doan Ao Vai but in the heart i'm still in Pinguim FLU :P because they are my family in this game